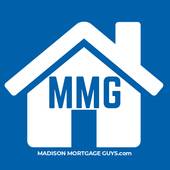 By MadisonMortgageGuys .com, Your local mortgage company serving 47 states!
(MadisonMortgageGuys)
Are you considering moving to a new area? It's a significant decision, and there are a few things to consider before going ahead with it.HousingOne of the most significant considerations to make before relocating is where you will reside. Do some research to see what types of housing are available in your new location. You might wish to consider the surrounding areas, price ranges, and availability.It's crucial to look into the housing market in your region. The cost of housing varies significantly from city to city and even within the same community.There are a few other things you should think about. First and foremost, determine that the house is in good condition. Then you'll want to ensure that the house has adequate room for your purposes. You should also evaluate if the house inc...