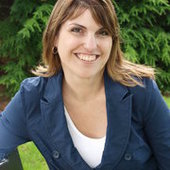 By Diemert Properties Group, Your priorities matter!
(The Diemert Properties Group)
Lake Roesiger CommunityIf you want to live in a community in North East Snohomish, Washington that has a charming small town feel consider the Lake Roesiger area. Lake Roesiger is in the zip code 98290 and has the best of everything that Snohomish County has to offer without all of the hustle-bustle of big city noise and life. Summers will always be at your house with swimming, boating, skiing, fishing and enjoying the outdoors. The area features some of the most beautiful views around.  LAKE ROESIGER HOMES ON THE LAKE FOR SALE  Restaurants and Activities One of the great things about Lake Roesiger is there isn't a shortage of things to do. You can fish on the dock, take a boat out, kayak, float in an intertube, or sunbathe by the lake. There is a Lake Roesiger Community store that has...