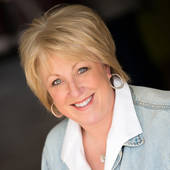 By Colleen Fischesser Northwest Property Shop, A Tradition of Trust in the Pacific NW since 1990!
(RE/MAX Advantage | Managing Broker)
Heaven knows my husband would LOVE this sign hanging in front of our house.....yes even the paycheck part!  Unfortunately for him, it hangs beneath the shingle in front of another house in Maple Valley, and likely won't grace our abode for many years to come, if ever! In the words of "A person can stand almost anything except a succession of ordinary days." -Johann Wolfegan Von Goethe As a real estate broker helping buyer and sellers throughout King and North Pierce Counties, I'm fortunate to love what I do every day. For me, especially over the last 5 years, there are no "ordinary" days.