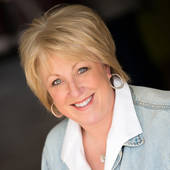 By Colleen Fischesser Northwest Property Shop, A Tradition of Trust in the Pacific NW since 1990!
(NextHome Experience)
Maple Valley Homes on AcreageWhat's available?What are they selling for?Keeping tabs on the market, whether you plan to buy in the next few months or just like to track your home equity is a smart move.This market snapshot is for Single Family Homes on 1+ Acre within the Tahoma School District boundaries. Keeping in mind, some of those "cities" will include Ravensdale, Renton and Black Diamond as TSD serves those areas as well.What's Available? Currently there are 29 listings available for sale, with the lowest priced property being offered at $224,900 and the highest listed just under $2.1M.The median asking price is $739,950 and the average days on market is 99What's Pending? There are 5 properties Pending Inspection and 23 Pending (meaning moved past the Inspection phase of the proce...