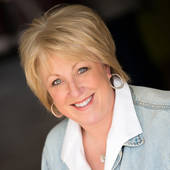 By Colleen Fischesser Northwest Property Shop, A Tradition of Trust in the Pacific NW since 1990!
(NextHome Experience)
One more reason to be proud of the schools in Maple Valley. Newsweek magazine recently posted their list of high schools which rank among the top 5% in the Nation for students having taken AP tests and Tahoma Senior High is on that list! As a parent who has graduated two children from the high school, I know the district takes great pride in it's academic achievements. The Tahoma School District boasts test scores which have consistently remained at the top among South King County districts, this is yet another indication of the dedication of teachers, students and district personnel.  Many relocating to the greater Seattle area have chosen to move to Maple Valley because of it's affordability (relative to the Seattle/Bellevue area), sense of community and strong school district.   Coll...