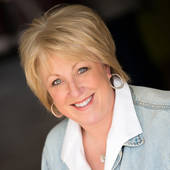 By Colleen Fischesser Northwest Property Shop, A Tradition of Trust in the Pacific NW since 1990!
(NextHome Experience)
The sun is out and I know many who live in Cherokee Bay are counting the days until they can once again head to the lake to sun & swim at the Community lakefront park on Pipe Lake. Whether you live in Cherokee Bay now or are looking to move to the Maple Valley area you can get more information on the Cherokee Bay community here or other discover other Maple Valley neighborhoods. Here's what's going on in Cherokee Bay as far as real estate goes: Currently there are 14 homes on the market with an average List price of $264,361. Five of these homes are under $250,000!! There are 5 sales pending the close of Escrow with an average price of $202,624 (several of these are bank owned properties). In the last 6 months there have been 16 homes sold and closed with an average sales price of $280...