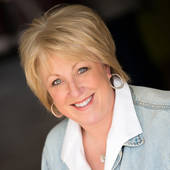 By Colleen Fischesser Northwest Property Shop, A Tradition of Trust in the Pacific NW since 1990!
(NextHome Experience)
We have a saying here in the Seattle area, "Summer starts on July 5th". The weather is usually less than ideal for July 4th celebrations; backyard picnics, swimming and pyrotechnics. But not this year, the sun is shining and the grills will be working overtime. Be safe and have fun! Maple Valley Moments from the Week of July 29:   Above the Barn Door Spotlight on Tahoma Schools Sunshine & Summertime Bank Owned Market Report       See Additional pictures on the new Maple Valley Photo Blog Behind on Payments? We May Be Able to Help! Find out what your Maple Valley home is worth. Find My Maple Valley Dream Home! Colleen Fischesser is the Broker/Owner of RE/MAX Select in Maple Valley, WA. She has been successfully selling and marketing properties all over South King & North Pierce counties ...