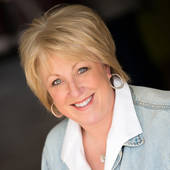 By Colleen Fischesser Northwest Property Shop, A Tradition of Trust in the Pacific NW since 1990!
(NextHome Experience)
Whether you're looking to move into the Maple Valley area, or live here currently, it can be interesting to look at market trends and stats by individual neighborhood. This report is for Elk Run, a neighborhood consisting of several division, which lies south of Kent Kangley and is divided by Elk Run Golf Course. The homes vary widely in size and style primarily because the divisions were built over about a ten year period of time. In order to give the most accurate picture of this year in review for  Elk Run, I decided to go back and compare 2008 to the prior two years. Please note, these numbers reflect single family homes only listed and sold through NWMLS and do not take into account any "by owner" or private sales.   2008 2007 2006 Number of sales 18 21 35 % Down from prior year -1...