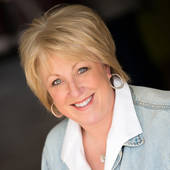 By Colleen Fischesser Northwest Property Shop, A Tradition of Trust in the Pacific NW since 1990!
(NextHome Experience)
 This should have been an easy short sale. The Owner had reached out to her lender, Wells Fargo to begin the pre-foreclosure paperwork. Her loan was insured by FHA and she would need to be approved to participate in the short sale process.  Having been referred to me by a work colleague, we met on a late Summer Saturday morning and talked price and process. She had a new job waiting for her out of state and would be leaving Washington within the next 30 days. Good news was, the appraisal had already been completed.  It's good news because in an FHA short sale, an appraisal is used to determine the net offer which would be acceptable to the investor. Cool....we know our price. Even cooler, we get an offer on the first day, from the first buyer who viewed the unit. (Granted it showed well...