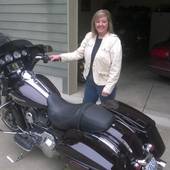 By Valerie Spaulding, Allyn-Belfair-Hood Canal-Local Expertise!
(Windermere Peninsula Properties~Allyn~Belfair~WA)
It's hard to believe that we are into another new year-2019! CRAZY!!!Perfect time though to take a peak at what 2018 had to offer in Mason County as far as real estate and how things went! Below is a great graph that shows Mason County's 2018 Real Estate Stats and Trends.  Mason County's 2018 Real Estate stats and trends showed it to be quite brisk in a flurry of activity of Buyers trying to find just the right home and Sellers trying to get the highest rate of return. Housing inventory for sale was quite low in Mason County in 2018 following the same trend in other counties.... We did start to see an increase in housing inventory towards the end of the year, but certain price ranges remained a strong Sellers' market. November and December of 2018 showed Mason County slowing down a bit,...