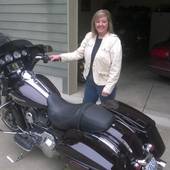 By Valerie Spaulding, Allyn-Belfair-Hood Canal-Local Expertise!
(Windermere Peninsula Properties~Allyn~Belfair~WA)
What has been going on in February 2009 in the LakeLand Village Real Estate Market? For those of you who do not know about LakeLand Village, check this LakeLand Link out - there are some great opportunities for home ownership and it is a community that offers many amenities within itself as does the surrounding area of Southern Puget Sound and Hood Canal. There are currently 27 homes for sale in LakeLand Village.  This is a decrease from the 34 in January. This is a "positive" movement for sellers and buyers beware,as this could be a turning point as far as prices go in LakeLand Village and LakeLand's homes for sale inventory!  Looking at the pending sales, we are finally seeing some movement as the buyers realize this market is a GREAT time to take the plunge into home ownership in Lak...