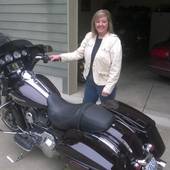 By Valerie Spaulding, Allyn-Belfair-Hood Canal-Local Expertise!
(Windermere Peninsula Properties~Allyn~Belfair~WA)
   IS SPRING BRINGING THE BUYERS OUT in Allyn, WA? What has the real estate market been like in Allyn, WA?  Let's Take a look! The following takes into consideration, homes that are for sale that are currently listed, pending and/or sold with a professional real estate agent and company. In the area code of 98524, Allyn, WA, there are currently 50 homes for sale.  29 of these homes are located in LakeLand Village. The rest are sprinkled throughout the small village of Allyn - some waterfront as well. The price range for these homes start as low as $134,311 and vary all the way up to A $699,000 asking price which is a waterfront home offering 2889 sq ft of living along the pristine shores of the Treasure Island community. Average price per square foot overall for homes in Allyn, WA  is $...