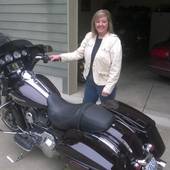 By Valerie Spaulding, Allyn-Belfair-Hood Canal-Local Expertise!
(Windermere Peninsula Properties~Allyn~Belfair~WA)
HOMES FOR SALE IN LAKELAND VILLAGE ALLYN, WA~MARKET REPORT FOR JULY ***AN UPDATE*** There were actually (3) homes sold in LakeLand Village in the month of July not (2) as stated below. My apologies for the error! The average $ per sure foot for these homes was $125.82.  LakeLand Village.... whether you live here full time or part time there is something here for everyone!  The market has started to heat up just as the weather has!  Now is a perfect time to take advantage of the fantastic homes for sale  in LakeLand Village. There are currently 30 homes for sale in LakeLand Village.  Looking at the pending sales, buyers realize this market is a GREAT time to take the plunge into home ownership in LakeLand Village or "move up" in the market.  It is also a great chance to take advantage of...