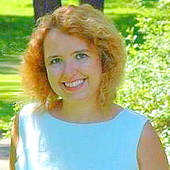 By Lisa Friedman, 30 Years of Real Estate Experience!
(Great American Dream Realty)
Here is a photo from yesterday's Rockingham Old Home Days. This was the 40th year of the celebration which commemorates the 112th anniversary of the first annual pilgrimage celebration at the Meeting House. The building was restored and rededicated in 1907. The yearly pilgrimage features a program of historic and cultrual interest presented by the nonprofit Rockingham Meeting House Association.The day also includes a 5k run, donut, hot dog, pizza, and ice cream eating contests, live music, face painting, farmer's market, rides, and more. The fireworks are not to be missed!If you are looking to become a part of the Rockingham / Bellows Falls communities, I am happy to help you find a home in the area!