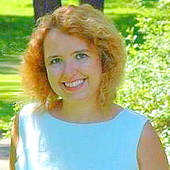 By Lisa Friedman, 30 Years of Real Estate Experience!
(Great American Dream Realty)
American Flatbread in Waitsfield will be hosting a fundraiser for Vermont Cancer Survivor Network on Friday June 13, 2014. A percentage of proceeds from dinners served between 5:00 - 9:30 will be generously donated to VCSN. So bring some friends and gather together for dinner at American Flatbread. Meet other members of our community in support of VCSN and help to improve the quality of life for Vermont cancer survivors. American Flatbread prides itseld in using locally grown ingredients in it's fare and also offers Vermont beers and ciders. American Flatbread is located at the Lareau Farm at 46 Lareau Road in Waitsfield, Vermont just south of the junction of Routes 100 and 17. For more information, contact Vermont Cancer Survivor's Network at (800) 652-5064, email Info@VCSN.net, visit ...