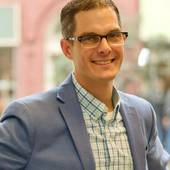 By Ray Mikus, Green Means Go!
(Green Light Real Estate)
Stick Season In Montpelier and Barre I will admit, the phones aren't ringing as steadily, and I'm getting fewer email inquiries about our listings as I did throughout the spring, summer, and early fall...but it's not dead.  Not by a long shot.  Two weeks ago I had three offers come in (2 are accepted, one is a short sale, so you never know when that'll land).  Last week I added another offer and a new listing.  Today I'm headed out to see about a listing, and then this morning I had an email inquiry wanting to know about selling her house.  I'm not going to count any chickens before they've hatched, but this is certainly a busier November than I thought I'd have.  Back in January when I started (I can't believe this is my first year...I should've been doing this for a long time!), peopl...