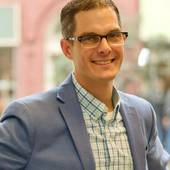 By Ray Mikus, Green Means Go!
(Green Light Real Estate)
Perched atop, you guessed it—Murray Hill, these Montpelier condos have breathtaking views of the charming city below, and the Green Mountains surrounding it. They were sited perfectly to get bright sunshine, and have all the amenities and modern comforts that you expect at this point in your life.       The condos at Murray Hill were built in phases in the 1980s and early 1990s. You'll find a mixture of townhouse style units (upstairs and downstairs) and flats. Some units offer one-level living without stairs, and others have just a couple of stairs into the unit from the parking area.   Sizes vary as well. Some units have two bedrooms, others have three. Those with three tend to be townhouse, and many have a first floor bedroom. Some of the units feature open loft areas that many home...