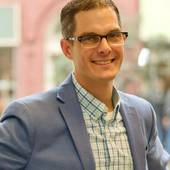 By Ray Mikus, Green Means Go!
(Green Light Real Estate)
Cityside Open House Join me at an open house on Saturday February 5, from 12-2 at 96 Cityside Drive in Montpelier.  You may think it's a condo...but it's not.   Nope, this is a free standing classic colonial, with four bedrooms, an open floorplan, and beautifully refinished floors.  Plus (did I mention it's not a condo?), it has its own yard. I always have refreshments when I do an opening a house for sale in Montpelier or Barre.  However, I don't usually map out the menu until just a couple days before the event.  So, stay tuned.  Maybe I'll tweet about what I'm planning on bringing. Seriously, don't let the snacks rule the day.  This is a great house.  Lots of space, a good design, a two car attached garage, and a covered front porch with views to Camels Hump. If you're around, stop b...