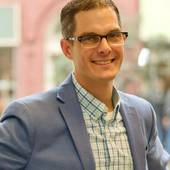 By Ray Mikus, Green Means Go!
(Green Light Real Estate)
Condo For Sale at Independence Green in Montpelier Well, they don't come on the market all that often. And, sometimes when they do, they're asking for, shall we say, updates. But not this one. This is a very well-maintained and updated two bedroom, 1.5 bathroom townhouse style condo in Independence Green in Montpelier. Open first floor layout with new flooring throughout. Plus there's a comfortable and efficient propane-fired heat stove. You'll heat the entire unit with this economic heater.   For more information, or to schedule a private showing, call or email. Two large bedrooms and a full bathroom upstairs, again, with new flooring (no grimy carpets here that need to be replaced!)   And if you want a little more space, you'll love the finished basement. It would be perfect for a TV ...