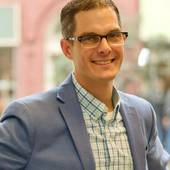 By Ray Mikus, Green Means Go!
(Green Light Real Estate)
Montpelier Condominiums at the Lane Shops   When people call into my office asking for a condo with one-level living and within walking distance to town, the condos at the Lane Shops and The Foundry are the units that are at the top of the list. These modest two bedroom condos win over on location.     Located right on the North Branch of the Winooski River, the condos at Lane Shops and The Foundry are just a couple of blocks away from the Kellogg Hubbard Library, and the vibrant Main Street. Some of the units have decks or balconies overlooking the river. There's a footbridge crossing over to Birchgrove Baking for morning croissant and to Meadow Mart for everything else.   The units are a mixture of flats (single level living, be they on the first or the second floor) and townhouses (...