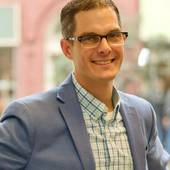 By Ray Mikus, Green Means Go!
(Green Light Real Estate)
  Montpelier Condos at River Station (Barre Street Condos) The newest condominium development in Montpelier, River Station (sometimes referred to locally as "The Barre Street Condos" offer unmatched convenience and access to Montpelier's vibrant downtown. They were built in 2007-2008 as a centerpiece of the continuing gentrification of Barre Street.  They stand on the site of old granite sheds, and, with a neighborhood grocery store and a fantastic local restaurant right in the middle of the development, there's a very tangible sense of history and old neighborhood.   See all the condos available in Montpelier. Built with a conscious, these units have highly efficient heating systems. They feature a variety of layouts—some flats, some townhouses (first and second floors). Many units hav...