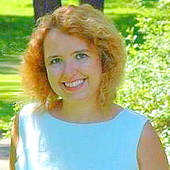 By Lisa Friedman, 35 Years of Real Estate Experience!
(Great American Dream Realty)
This weekend, Burlington Vermont will host the 19th annual Mardi Gras celebration. This event is sponsored by Magic Hat Brewery.  Events kick off on Friday night with a Mardi Gras party at Higher Ground from 8 pm until 2 am. Tickets are $18 in advance and $20 at the door. On Saturday, festivities begin at noon on Church Street. The Grand Parade begins at 3:00 with a route from Main Street to Battery Street with over 40 floats tossing over 180,000 beads as well as 7,680 authentic Louisiana Moon Pies and thousands of Lake Champlain Chocolates. Over 12,000 people attended the parade last year.      The Magic Hat Block Party will immediately follow the parade where top bands will play. Proceeds from bead sales will benefit the Women's Rape Crisis Center in Burlington. Last year, $5,000 was ...