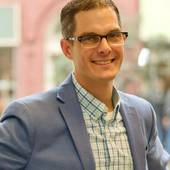 By Ray Mikus, Green Means Go!
(Green Light Real Estate)
Open houses still work!  I just had an open house in the Barre and Montpelier area (the second one), and had five interested parties.  One wrote up an offer right there at the house.  Granted, it was low, but high enough to get to the negotiating table.  Still in negotiation... The point is that you never know what's going to work, and you sometimes just have to try lots of ways to market a house. The other point is that despite what you hear about it being a buyer's market, homes that are priced right will move quickly.  Doesn't matter what price points you're talking about.  Doesn't even really matter the location.  If it's priced right, it'll move. It also helped that the place looked fantastic for the open house.  Thanks, Seller!