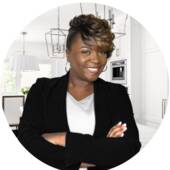 By ReShawna Leaven, Experience. Knowledge. RESULTS.
(KW United | Alexandria/Kingstowne)
An area mortgage company has rolled out a new program to assist borrowers with credit scores less than 640 called the Simplicity Loan with No Closing Costs. The program offers a simple rate, no closing costs. To learn more and to get qualified, call (703) 474-1754. The program is only for FHA and VA loans. Most county home buyer programs have requirements for: borrowers to repay the funds borrowed back borrowers to have a mininum credit score of 640 borrowers must be first time home buyer and not have owned a home within the last 3 years With the simplicity loan, there is no repayment of the closing costs, the mininum credit score is lower than 640 and as long as the borrower doesn't own a home at time of settlement they are eligible. The Simplicity Loan makes it really simple to buy a ...