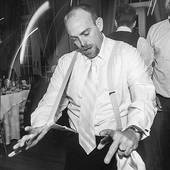 By Rob Alley, Invite Us In! We'll Bring Results!
(RE/MAX Realty Specialists)
EDNAM, EDNAM FOREST & EDNAM VILLAGECHARLOTTESVILLE VAWHY DO PEOPLE LIVE IN EDNAM, EDNAM FOREST AND EDNAM VILLAGE?Ednam, Ednam Forest, and Ednam Village offer a nice variety of real estate options for anyone looking to be close to Downtown and UVA. Ednam condominiums offer a few options, including the Worthington Village and Chamberlain Village condos. Ednam Village features a combination of mostly brick attached and detached homes. Ednam Forest homes are larger and situated on large, wooded home sites. All three Ednam real estate options are situated next door to the prestigious Boar's Head Inn and Spa, around the corner from Birdwood Golf Course, and across the street from Farmington Country Club.Looking for a home in Ednam, Ednam Forest or Ednam Village?Are you looking for a home for ...