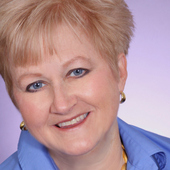 By Susan Haughton, Susan & Mindy Team...Honesty. Integrity. Results.
(Long and Foster REALTORS (703) 470-4545)
What's one of the the most popular questions buyers want to know when looking at houses?  "How much should I offer?  What are things going for?  What percentage of asking price are sellers taking on average?"  Of course, the specific answer for any given house will depend on a lot of factors, but one of the most important things to consider is, "how is the house priced relative to its market value?"  If it's priced right, you may end up paying more than 100% of list price for it if you really want it.  It happens frequently in this market.  If it's overpriced compared to other comparable sales, then you may end up paying a lot less than the average.  So, as always, statistics are a guide, but not an absolute because there are lots of variables to consider.  With an average sold to origi...