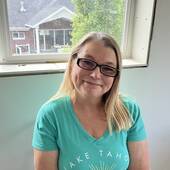 By Katerina Gasset, Amplify Your Real Estate & Life Dreams!
(The Gasset Group & Get It Done For Me Virtual Services )
Our very own Provo Municipal Airport has spread its wings and transformed into an International Airport! That's right, we're talking global, folks!Provo's Sky-High Leap From Local to Global: Provo Municipal Airport is now Provo International Airport. Why It Matters: This change isn't just a new name; it's a gateway to bigger adventures This upgrade is like watching a caterpillar turn into a butterfly. I remember when Provo Airport was just a small, quaint spot where you'd catch a few local flights. But now, it's ready to take us all over the world. The thought of hopping on a flight from Provo to places far and wide? It's super thrilling!What's New at Provo International Airport? Expanded Flights: More destinations to satisfy your wanderlust Upgraded Facilities: Think bigger, better, an...