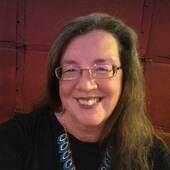 By Laura Filip, What can we do for you today?
(Laura Filip Broker , Opening doors for All Seasons of Life )
Whitesboro TX Real Estate What happens when your home does not appraise???? Welcome home Texoma, what happens when you are just about ready to close and your loan officer calls you and says the property did not appraise for the agreed upon price. OHHHHHHH NOOOOOO you are kidding me now what!!!!! 1.      Take a moment and relax step back from the situation and do not let emotion rule the moment at this point.   Most likely you the buyer were not the one the loan officer called it was your Realtor and at this point they should be taking a look at the properties used to show the value point. 2.      Consider how much difference there is in what you are willing to give and what the appraisal stated. It might be that you have the extra cash to bring to the table. 3.       If you cannot bring...