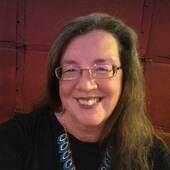 By Laura Filip, What can we do for you today?
(Laura Filip Broker , Opening doors for All Seasons of Life )
Higher Grounds Coffee House Whitesboro Tx 76273 601 N Union St, Whitesboro, TX 76273(940) 372-1188 Really enjoyed my coffee today at the Higher Grounds Coffee House here in Whitesboro TX. Chocolate frozen coffee yummy for sure. The shop was relaxing and inviting, the smiles were all around as we relaxed and enjoyed visiting with the Whitesboro Chamber members. Here is a video of the shop Welcome to Whitesboro Higher Grounds Coffee House, stop by and enjoy a great cup of coffee she also has lunch specials. What a special time you will have supporting a local business and long with an awesome cup of coffee. The location is easy to get to just off of Union Street you can relax in the shop or set outside at the table and chairs they have ready for you to enjoy. You will find the shop ready ...