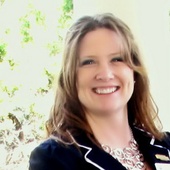 By Malisa Spivey, My Opinions are Free and I Freely give them.
(Key Real Estate Services & Property Management)
This project is a three month Electricity Giveaway for the general public! The first drawing will be June 24th! Enter to win a month's worth of free summer electricity. Please click here for the full details and entry coupon.   In an effort to improve the REALTOR Image amoung our colleagues and clients in the Waco area, the Waco Association of REALTORS embarked on a FREE electricity campaign, by giving back during the hot summer months. One runner-up for each month will receive a household of energy-efficient lightbulbs.Make sure you read and print the flyer for details and entry coupon! We are excitedabout our new campaign and want you to be as well. Send everyone you know in the Waco area the coupon or have them go to our website at www.movewithirg.com and click on the FREE Electricty...