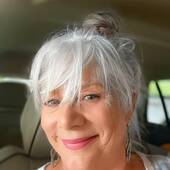 By Deb Dahlberg - Rowland, Deb Sells Texas!
(Stanberry Realtors)
It was a balmy night and lots of people came out for the lighting of the Pavillion and for the parade and street dance in Smithville Texas. Great small town celebration. There were food vendors serving up some wonderful goodies from Deer Stew to Kettle Corn, and of course Funnel Cakes! Tons of kids were excited to see Santa and the parade. The main street was blocked off and lined with life sized Ginger Bread Men. Many of the stores were open and displaying their Christmas wares. The parade started on time and went smoothly. I took photos but as you can see my photographic skills are not the strongest at night. This was a wonderful way to kick off the Holiday Season and it happens every year. Keep it in mind for next year.