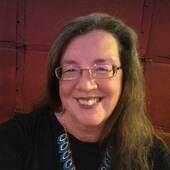 By Laura Filip, What can we do for you today?
(Laura Filip Broker , Opening doors for All Seasons of Life )
Welcome to Pottsboro TX Water Front Homes for sale ..... Lake Texoma is one of the largest Reservoirs in the United States, being the 12th largest US Army Corp of Engineers Lake. There is so much one can experience on Lake Texoma. One of my all time favorite things to do on Lake Texoma is take a slower boat ride that gives me the opportunity to take in the beauty that surrounds me. There can be at times the adventure of seeing a Bald Eagle flying over head, yes that is correct Bald Eagles fly over and grab a few of the fish to feed the young that are perched in the nests of Lake Texoma. Can you imagine enjoying this beauty from a Lake Front home on beautiful Lake Texoma? Waking up each morning with a hot cup of coffee and sitting on your very own Lake Texoma Water front porch. The views...