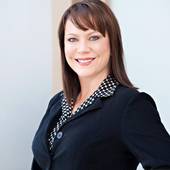 By Kristen Correa, Broker, I love coffee & real estate. I am out of coffee!
(Kristen Correa Real Estate & Reedy Creek Realty Services)
Hi Keller Neighbors!Today I want to share info about PARKWOOD subdivision in Keller, TX 76248 located by the Keller Public Library, the Johnson Road Park and Keller High School. Why? PARKWOOD is one of the only subdivisions within the City of Keller that has nicely built brick homes at an affordable price with no HOA. While the average sale price in Keller over the last year is over $400,000, PARKWOOD averages under $250,000. It features mature tree-lined streets and pretty brick construction centrally located within Keller.PARKWOOD has about 182 single family homes built 1997-2003.PARKWOOD had 10 sales in the last 1 year and there is currently 1 sale pending today. 11 total sales.PARKWOOD has an average sale price of $235,990 for the past one year. The trend is upward.   Prices are ris...