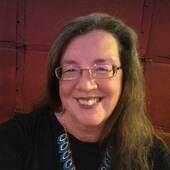 By Laura Filip, What can we do for you today?
(Laura Filip Broker , Opening doors for All Seasons of Life )
Gainesville Rodeo Giddy up it is time to ride. This years Rodeo is July 14-15 2017 Come on out and enjoy  Cowboys and the Cowgirls with many events sure to be fun. Call in for all the Event starts : Monday July 10th 10 AM to 7 PM Tuesday July 11th 9 am to 4 pm you can call 1-800-547-6336 Ticket prices are as follows Adults Ten dollars at the gate Eight dollars in advance Children at the gate Five dollars Four dollars in advance.  You can get advance tickets from Royalty Contestant Head on over to the Gainesville Riding Clubs Facebook page and hit the like button as well as get more information on how to get tickets to the Rodeo Gainesville Riding Club Facebook Page Some of the fun items to get out and enjoy are MUTTON BUSTIN': Ages 7 & Under. $25-includes contestant plus one. Sign ups a...