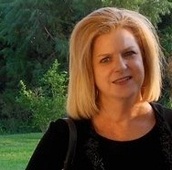 By Marilyn Wier, Your League City & Surrounding Areas REALTOR!
(RE/MAX Space Center)
Great new listing in Friendswood! 506 Meadow Bend. Take a look at why you should call Friendswood home!   Friendwood, TX is located within Galvestion and Harris Counties. Friendswood can boast about it's small town charm as being one of CNN/Money Magazine's "America's Best Places to Live." With its small city charm and its locality to the big city, you will find Friendswood is a great place to call home! Friendswood has grown tremendously since its days of just a church, a post office, a grocery store and a few fig plants. Friendswood is a city just outside of the Houston city limits and Houston metropolitan area. Friendswood was originally established on July 15, 1895. It was founded by the Quakers, Religious Society of Friends, and was named after them. Between 1895 and 1915, most of ...