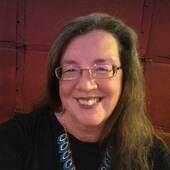 By Laura Filip, What can we do for you today?
(Laura Filip Broker , Opening doors for All Seasons of Life )
  Do You Have a Real Estate Related Question? We Will Email You an Answer Quickly. SELL MY TEXOMA HOME... QUICKLY SELL MY TEXOMA HOME... WHAT IS MY TEXOMA HOME WORTH... ARE THESE QUESTIONS THAT YOU ARE ASKING YOURSELF?   As A Grayson County, Cooke County, Lake Texoma and Whitesboro real estate experts, it's our job to help! Please take advantage of our experience and knowledge. We are here to help you sell your Texoma home.   Ask us anything about:   - Any particular home that is or was on the market.   - Neighborhoods and local market trends.   - Local demographics and the economy.   - Tricks and traps when buying real estate in this area.   - Special tax considerations regarding real estate.   - Specific questions about contracts, escrow, and closings.   - Anything real estate!       ...