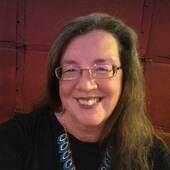 By Laura Filip, What can we do for you today?
(Laura Filip Broker , Opening doors for All Seasons of Life )
Texoma Properties | The perfect home won't find you by itself   If you are currently in the market for your first home, you probably have lots of questions. You are about to be making an important decision for your future, a great investment of both money and time. I have a wealth of experience helping first time Texoma buyers like you make sound, informed decisions. Here are some tips that can help make your home buying process successful: Texoma Properties Tip #1: Do Your HomeworkThe perfectTexoma Property  won't find you by itself. The key step in buying a  Texoma home is doing the proper research. Educate yourself on local schools, neighborhoods, and the kinds of homes available. By reading available materials and talking with experts, you can start to put together your idea of the ...