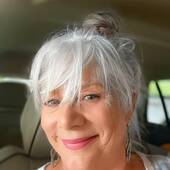 By Deb Dahlberg - Rowland, Deb Sells Texas!
(Stanberry Realtors)
Large comfy cabin perched on a high point on 55+/- acres  in Pine Gap. One of a dozen or so small gentleman's ranches in the area.  Great room - big enclosed porch with lots of windows.  Main bedroom.  Guest bedroom.  Full bath.  Common area with wood burning stove and access to a nice sized loft.  Surrounded by pines and big views. Varying terrain.  Natural clearings.  Lots of wildlife. Two potential building sites, one dramatic with big views overlooking the pine covered ravine, and one peaceful overlooking the pond.  This property has been a family summer place and has also served as a weekend retreat for a church singles group.  A large area has been cleared under the pines for those who love to pitch a tent.  There is a bunk housethat offers the non-tent types a place to get some ...