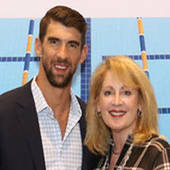 By Lisa Von Domek, ....Experience Isn't Expensive.... It's Priceless!
(Lisa Von Domek Team)
Into every day a little laughter goes a long way...enjoy these jokes and have a few laughs today!  And a big Thank You to Reader's Digest for their wonderful collection of jokes to share... Q: What do chemists' dogs do with their bones?A: They barium! Q: What did the cat say when the mouse got away?A: You've got to be kitten me! Q: Why don't cats play poker in the jungle?A: There are too many cheetahs.