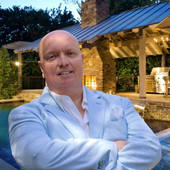 By Tim Stoll, Experience.Trust.Results.
(Keller Williams Urban Dallas)
Uptown Real Estate Market-Watchers Check New U.S. DataAt the beginning of any month, uptown onlookers can find batches of fresh reports about national real estate market activity. Take October, for instance. We've just learned a bunch about what happened across the country. September's numbers won't be collected and analyzed for a while, but the fresh real estate market data for August is out, as well as July revisions. Since earlier findings are always being tinkered with as estimates are replaced with hard results, we also get improved readings from the earlier month. This latest batch of real estate market news was upbeat, downbeat, and, uh…sideways. Thursday was the first day in October, which was when CNN Money came out with some good old-fashioned cheerleading. "Americans went sho...