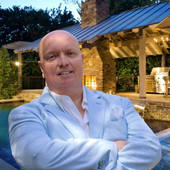 By Tim Stoll, Experience.Trust.Results.
(Keller Williams Urban Dallas)
Homes for Sale in the Greenland Hills Neighborhood Dallas, TXWhy Do People Live here?Greenland Hills also known as M Streets is a beautiful neighborhood of upscale single family homes that is conveniently located just outside of Downtown Dallas. Greenland Hills is part of the M Streets conservation district.Looking for a home in Greenland Hills?Interested in finding homes for sale in the Greenland Hills M Streets Neighborhood of Dallas TX? Click that link to find all the currently available homes in this area of Dallas TX. What's the Neighborhood Like?The homes you would expect to find for sale in the Greenland Hills Neighborhood are generally going to range between 1500 and 2000 square feet. Most of the original homes were built in the 1920's, most built in the Tudor architectural sty...