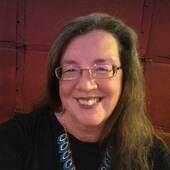 By Laura Filip, What can we do for you today?
(Laura Filip Broker , Opening doors for All Seasons of Life )
Collinsville Texas 76233 | Search Collinsville Tx homes for sale  Collinsville Texas 76233 Search homes for sale in Collinsville Texas 76233We are here to help you find the home and or ranch of your dreams give us a call today and let's talk Collinsville Tx Homes for sale.  Information on Collinsville Tx is located here:   City Hall located at 101 N Main Collinsville Tx 76233 Contact information 903-429-6225Water start up is located here please dial the number above for more information on getting water started. Electric company is your choice. Reliant Energy (877) 703-4495 or the Web at www.Reliant.comTXU Electric 1-855-254-8904 www.TXU.com Atmos Energy service for Gas you can reach them at 1-888-256-6700Collinsville ISD http://www.collinsvilleisd.org/High School 903-429-6164 - Interme...