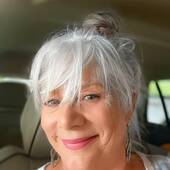 By Deb Dahlberg - Rowland, Deb Sells Texas!
(Stanberry Realtors)
My husband and I bought 200 acres of Colorado Ranch land just west of Pueblo, Colorado, in the first phase of  Red Creek Ranch, Newton,  off of Hwy 96 on the way to Wetmore,  south of Pikes Peak and Colorado Springs, on our honeymoon 13 years ago.  We were living in downtown Phoenix at the time,  and just completing a historic renovation.  It was time for us to move to the country! The wide open spaces appealed to us as they had to  the cattleman - Goodnight so many years before. (made infamous recently in the Lonesome Dove series). After our visit and purchase of land in Colorado we headed home via  Taos, New Mexico, and stayed in a bed and breakfast "earthship" designed by Micheal Reynolds/SSA.    The picture below is an example of the home.            http://earthship.net/modules.php...