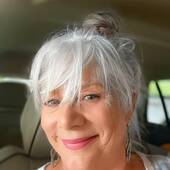 By Deb Dahlberg - Rowland, Deb Sells Texas!
(Stanberry Realtors)
My husband and I have recently discovered kayaking and are thrilled that there are so many wonderful places to kayak in Bastrop County where we live.  Since we are still "beginners" we haven't kayaked the Colorado River yet but will some day soon.  In the meantime we have taken our kayaks to the South Shore of Lake Bastrop which is located just off Hwy 71 between Bastrop and Paige.  There is a boat ramp and small dock, rest area, restrooms, sandy beach all right there and if you don't have kayaks or canoes you can rent them there.  We put in and went for a leisurely paddle down to the dam.  It was an overcast day and the fish were active.  There were quite a few fishermen out on the lake.  We saw lots of great wildlife as we paddled along the shore line.  It was a wonderful getaway from...