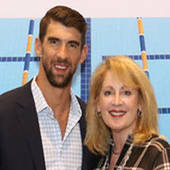 By Lisa Von Domek, ....Experience Isn't Expensive.... It's Priceless!
(Lisa Von Domek Team)
Argyle Homes for Sale  Incredible Argyle Estate   OverviewMapsPhotosFeaturesDescriptionNeighborhoodMarket Stats $899,900 Single Family Home Main Features 7 Bedrooms6 Bathrooms1 Partial BathroomInterior: 7,212 sqftLot: 1.06 acre(s) Location 8621 Normandy WayArgyle, TX 76226USA To get updates on open home dates and other property events, please click the "Like" button below: Our recent listings Argyle Homes for Sale - Incredible Argyle Estate714 Little Creek Dr"M" Street TudorPrime Lot on Wheatland RdHubbard Acreage Estate Subscribe to our listing feed Nearby properties for sale    This gorgeous estate in Argyle, TX is simply too good to miss!  Located at 8621 Normandy Way, don't let this fantastic opportunity to purchase the home of your dreams, priced right for the market, with all of ...