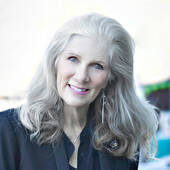 By Debe Maxwell, CRS, The RIGHT CHARLOTTE REALTOR!
(Savvy + Company (704) 491-3310)
A Dream Home for a Special Buyer - A Disabled Veteran  What an honor to be referred a relative of a fellow ActiveRain member - and an even bigger honor when that agent's family member is a wounded American war veteran.  I can't say thank you enough - and you know who you are - for the honor of being able to assist this wonderful family in buying their new home in the Charlotte area. I wanted to share the story of this incredible family...We first met by phone, had a fabulous conversation and agreed to meet after their long flight, arriving early morning on a Saturday in early April. They decided, last minute, to bag the Saturday showings - they were exhausted from traveling and would just drive around after they napped and then meet up on Sunday to tour homes Sunday and Monday.Instead, ...