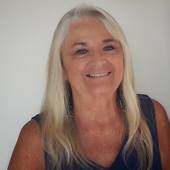 By Karen Hurst, Rhode Island Waterfront!
(RICOASTALLIVING.COM)
 After the Blizzard, the world looks exquisite! This photo was taken the morning after at the Warwick Neck Lighthouse! I have always thought that I was a prepared person. After all, I was a girl scout years ago and I am definitely a planner. So when the news announced that we would be getting a major blizzard, I thought back to the Blizzard of '78. I remember seeing on the news, cars and trucks stranded on Route 95 and I remember we could not drive for a week. All the roads were impassable except for the major roads...even after the actual Blizzard. We had to walk everywhere. What I remember most was the kindness and friendliness of people! Fast forward to 2013. We lost our power, but we have a generator that powers most of the house so we still had heat and light. Our Cable company had...