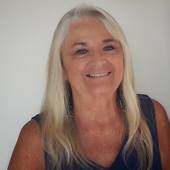 By Karen Hurst, Rhode Island Waterfront!
(RICOASTALLIVING.COM)
There have been a few posts here in Active Rain regarding baskets for closing gifts. I thought I would upload one that I did for a client. My intention was to "make it personal".  I wanted something that the client would actually use and remember me when they used it. Of course each client is a little different so every basket has to be a little different. This particular couple liked wine and sitting in their backyard at night by the pool. They also lived near the Conimicut Lighthouse which I happened to have done a painting of a few years back. Because I belong to Cafe Press, I was able to have the painting reproduced on a small box (see photo) and also a Notebook (which you cannot see but is in back of the box). A couple of fancy wine glasses, both white and red wine and a couple of ...