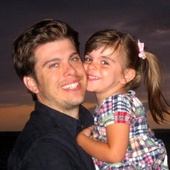 By Keith Landis, Pennsylvania - "Your Pennsylvania Mortgage Source"
(Keystone Home Finance - NMLS#834342 - Conventional - FHA - VA -USDA - Jumbo Programs - Direct Phone 412-726-1654)
Unless you want to buy a house in the immediate city limits of Reading, you may be able to buy a house in Berks County, Pennsylvania with no down payment by using the USDA Rural Loan program.   USDA is also the only major mortgage program that allows home buyers to finance any closing costs into the loan amount.  This allowable as long as the appraised value supports the needed loan amount. You can also negotiate for the seller to pay the closings costs.  The USDA will allow the seller to pay up to 6% of the sales price towards your closing costs.     Areas of Berks County that are eligible for a USDA Loan Berks County Eligible AreasAdamstownAlleghenyvilleAlsace ManorAmity GardensBallyBaumstownBechtelsvilleBerkleyBerneBernvilleBethelBirdlandBirdsboroBlandonBowersBoyertownCenterportColon...