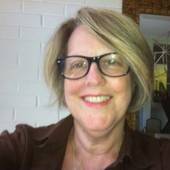 By zeta cross, Getting Greener Makes Your home worth more!
(Smart Green Realty)
It's a listing call in a pricey zip code. You get to the house full of anticipation. The front door has seen better days. Inside, there is a lot more than real estate: There is a story...a sad one. And a problem to solve. Philadelphia realtor Rich McIlhenny proves that the best of us are not just about dollars. A lot of times we do much more than sell houses. Inside the once lovely Chestnut Hill, PA house, Rich found an 87 year old lady facing foreclosure. He spent months negotiating with the banks on her behalf, befriending the woman as the months went on. She came to his home for the holidays and for Mother's Day. The house is finally sold but Rich is still on the job: he's looking for an affordable assisted living home for the woman. Good work, Rich.